Sensei Jack Poole 7th Dan
Sensei Poole started his martial art journey in the early 1960's, originally training in Judo, until he found aikido which was to be his life's passion.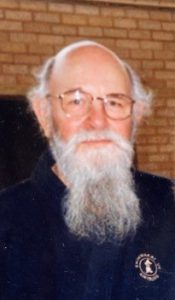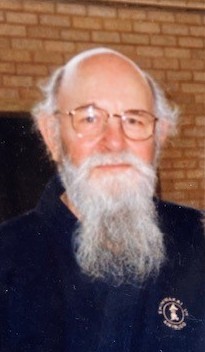 In early 1969 he joined the British Aikido Federation and for 25 years studied Aikikai under Chiba Sensei and then Kanetsuka Sensei. During this time, he became Chairman of the Federation and also played a role in the International Aikido Federation.
He also studied with many other Japanese and international martial art masters and was interested in all styles of aikido. In 1993, having obtained senior grades in Aikikai, Yoshinkan and Aikibudo, and with the approval of his mentor Chiba Sensei, he established the UK Shinwakai, which then joined the BAB. This was to enable him to pursue his own Aikido path incorporating the structure and discipline of Yoshinkan Aikido with the flow and movement of Aikikai Aikido.
Over the years the Association has attracted a number of other organisations who share The UKS commitment to aikido operating as one family on the basis of mutual respect.
Sensei Poole passed away on 9th July 2022 and his gentle manner will be missed by all.